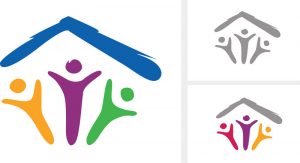 What integrated health care seeks to achieve is to bring a wide range of different services together in a way that enables easier access, more convenient treatment and the ultimate aim of offering both a wider range and more cost-effective ways to support a patient both emotionally and physically.
For women, this multi-faceted approach has been found to carry a wide range of benefits, giving them access to a wide range of resources including antenatal care, treatment for existing chronic conditions and mental health support.
Treating the person
Rather than treating specific conditions or behavioral health issues, integrated care places much more importance on the coordinated approach, treating the whole person with patient focused management techniques based upon the individual and his or her needs.
Is integrated care cost-effective?
In a word, yes. Integrated care seeks to offer community-based treatments. This can result in reductions of over a third in inpatient costs, slightly more in emergency room costs and a 26% total reduction in overall medical costs.
A broader study carried out by The Primary Care Collaborative suggests a staggering $656 million might be saved by coordinating the treatments of conditions such as hypertension, asthma, arthritis and diabetes alone.
Integrated care is a system proven to benefit women
As well as saving money, integrated care programs have shown to benefit both individuals and the communities in which they live. One notable example is The Massachusetts Child Psychiatry Program. Offering help and support to new mothers and babies during the child's first year through the provision of training, toolkits, access to community resources and mental health support.
A similar program in Utah found that, due to their services, patients suffering from depression were 54% less likely to attend their local hospital's emergency department.
Many hospitals are seeing the benefits of integrating women's care and launching pilot programs aimed at providing integrated care aimed specifically at women and new mothers.
By integrating their obstetric and gynecological health care services in clinics offering behavioral health and substance use disorder (SUD) services, they can provide a far more effective and coordinated service for their patients.

Integrated Health
Its name is similar but integrated health offers a more holistic approach by bringing emotional, spiritual and community considerations into a patient's care plan.
Research is ongoing into exactly how effective this approach might be, however early signs seem very positive for patients and particularly caregivers and healthcare professionals both roles of which are predominantly female.
Time will tell if this approach proves to be an effective complementary role to mainstream treatment, but it can safely be said that integrated care offers notable benefits to women and men alike.